Timeline
2014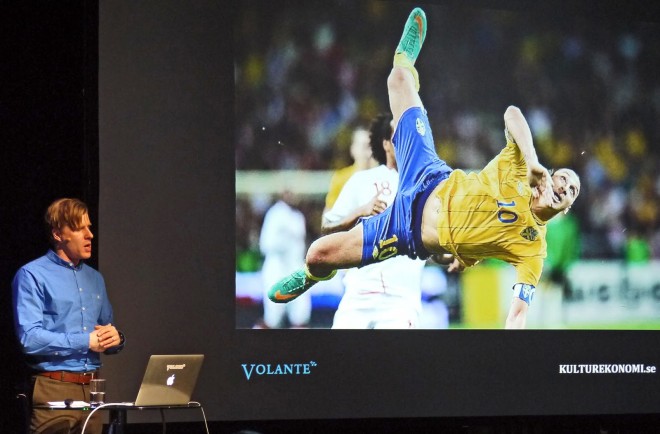 Volante ventures into sports economics.
Volante produce a report with economic estimates about the fashion industry in Sweden.
Volante focuses more strongly on cross-European projects. For example evaluation of different European voucher schemes targeting the creative industries.
Continued collaborations with government agencies such as the Swedish Agency for Economic and Regional Growth and the Swedish Agency for Cultural Policy Analysis.
The publishing division of Volante is successful with books by the international bestselling authors Daniel Kahneman and Malcolm Gladwell and by Swedish researchers and experts.
2013
An economic report on the fashion industry is produced for Vinnova – Sweden's Innovation Agency.
New measurement methodologies are developed inspired by environmental economics.
 2012
The results from the on-going evaluation of the EU project Creative Business Region Stockholm are presented, an action plan for 'Creative Stockholm'.
Volante produce an economic report on the music industry commissioned by the Swedish Agency for Economic and Regional Growth – Tillväxtverket.
 2011
A book, a research project and a conference coordinated by Volante on 'Sweden's Culture in 2040' (Kultursverige 2040) receives a lot of attention.
Volante starts with Innovation Tours.
 2010
Volante's Tobias Nielsén co-authors The European Cluster Observatory's Priority Sector Report: Creative and Cultural Industries, the first analysis of 260 regions in Europe with regard to employment in the cultural and creative sector.
Tobias Nielsén is appointed to the board of two government agencies.
 2009
The results from the research programme Penny for your thoughts are presented, funded by the Nordic Innovation Centre. The outcomes are summarised and analysed in the book Creative Business: 10 Lessons to Help You Build a Business Your Way, published by Volante.
 2008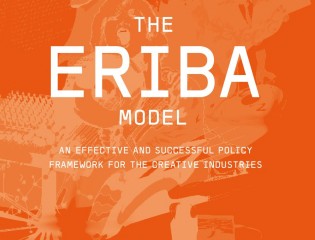 The Swedish edition of the book The ERIBA Model is launched at the World Cultural Economic Forum in New Orleans, USA.
2006
The Swedish edition of the book The ERIBA Model is published by The Knowledge Foundation.
Volante establishes a publishing division with the book (Un)limited Creativity by Professor Micael Dahlen.
2005
Tobias Nielsén is keynote speaker at conferences in Beijing, Hong Kong and New York. The ERIBA research programme starts.
An extensive study on cultural economics and symphony orchestras is presented.
 2004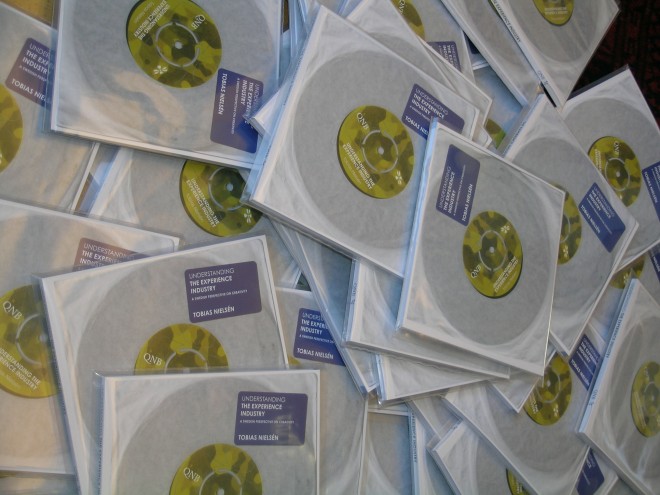 Volante is formally founded. Tobias Nielsén's book is translated into English with the title Understanding the experience industry: a Swedish perspective on creativity.
 2003
Volante publish Tobias Nielsén's book Om upplevelseindustrin ("On the experience industry") in Swedish. Nielsén is also the author of the first statistical report on the experience industry in Sweden (Upplevelseindustrin, statistik och jämförelser (The experience industry, statistics and comparisons), The Knowledge Foundation).