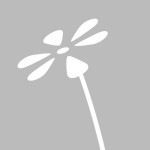 Posted by Volante / / Research
Stockholm is described as one of the most innovative and creative places at the moment. Come and see for yourself and attend one of our innovation tours – a full day of educational talks about learnings from Swedish policy models regarding the creative industries and study visits to different actors in the cultural and creative sector. We travel by foot in beautiful Stockholm.

Contact us for more information about setting up an innovation tour suitable for your needs.
Background
In Februari 2013 The Economist published a special report on creativity and the Nordic countries . According to one of the articles, once seen as "one of the world's blandest regions", the Nordic countries have for a while now experienced a "cultural renaissance".
For example, the Swedish music industry is utterly booming, and Scandinavian crime novels are dominating markets around the world. Swedish music producers and songwriters are widely renowned and about a third of the records on the American Billboard bestseller-list have some connection with Sweden. The Millennium trilogy has become a multi-million dollar industry and yearly, tourists flock to Stockholm to visit the now-famous sights from the movies and the books.
Thanks to new technology, Scandinavia is no longer forced to stay in the shadows when it comes to urban vitality, creativity, and innovation. And because of the region's talented population, the world has everything to gain from shining a spotlight on this part of the world.
Additionally in 2009, the Swedish government launched a three-year long action plan for strengthening the cultural and creative sector. The action plan promised an allocation of SEK 73 million, sparking most Swedish regions to develop their own action plans for the creative sector — another stepping-stone for Creative Sweden.
Wealth is not a word solely reserved for Sweden's economy: Sweden is brimful of innovation and creativity. Thanks to the country's accessible cities and hospitable people, experiencing this cultural renaissance at first hand and getting inspired by it is easy to do.
Come see for yourself!