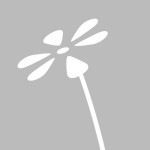 Posted by Volante / / Research
We are happy to welcome you to a seminar in Brussels, Thursday 12 June, 16:00-17:30.
Date: Thursday 12 June 2014
Time: 16.00 -17.30
Location: Skåne European Office, Sweden House, Rue du Luxembourg 3, Brussels
Registration: Please send an e-mail to info@volanteresearch.com by 5 June at the latest
Vouchers are a popular instrument in business support departments, but are they also the right option to trigger innovation in the cultural and creative sector? This was one of the questions that formed the basis for the study Innovation vouchers for creative industries from a comparative perspective, we've conducted on behalf of Creative Capital Conference (C2C), a research project under the transnational directive of the region of Brandenburg.
At the seminar we will present the results of the study and also take the opportunity to give you insight into the lessons learnt from 15 years of cultural and creative sector development in Sweden.
In addition, we will also share the results of the study "Cultural lighthouses" as drivers of tourism, an analysis of existing cultural activities in the Skåne region and their potential to attract visitors to the region. A new model has been developed with inspiration from Guide Michelin. Generally, there are three mistakes regarding cultural tourism.